Social activities
Join us to network, have fun, and learn more about Québec and Canada cultural heritage
Welcome reception - Centre des Congrès de Québec
Tuesday - May 21, 2019
*Included with your registration* Get your conference off to a good start! Join ETOP and Photonics North attendees for a joint event at the conference venue. The welcome reception provides an excellent opportunity to network, meet old friends and colleagues, as well as meet new people as the program begins. Light food and beverages will be served.
Conference banquet - Sugar Shack
Wednesday - May 22, 2019

*Included with your registration* Bring your plaid shirt and join us for a copious traditional meal in a warm, relax, and cozy atmosphere of this joyful Québec traditional activity. And, while the maple syrup alone makes the excursion worthwhile, get ready to dance to folk songs and learn more about the sweet-smelling process of making maple syrup with specialists as Québec accounts for 74% of the world's production. Transportation to and from the venue will be provided.
Visit and dinner at a Traditional Huron Site - 70 CAD
Thursday - May 23, 2019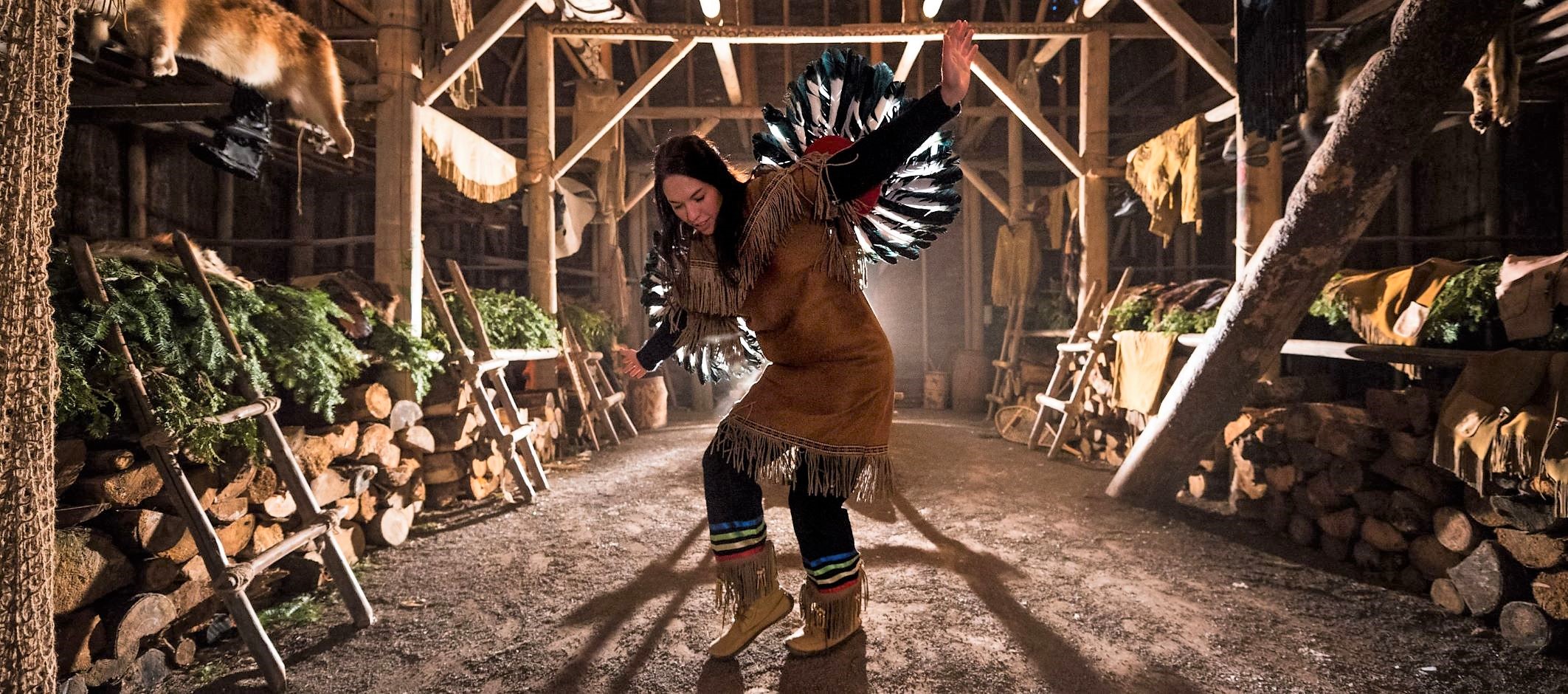 *Tickets available* The trip to the Traditional Huron Site located on the Huron-Wendat reservation is a unique opportunity to discover the history, culture and lifestyle of Hurons of the past and of today.
"The evolutionary path of the Americas has to a certain extent historically tied our people. While visiting our recreated village and by letting yourselves be carried away by our stories, you will discover the hidden faces of the Huron way of life. We trust your stay amongst us will bring a better understanding of our evolution and culture."
- Mario Gros-Louis, Owner and founder
19:00 Departure from the Québec City Convention Centre by bus
19:25 Arrival at the Traditional Huron Site and visit of the boutique
20:00 Guided tour - Visit of the Annonchia, the long house, where you will be introduced to the traditional way of life and the social organization at the time of the arrival of the Europeans. Techniques of food preservation (smoked and dried meats). Remind yourself of the old means of transportation. Receive an initiation to the spiritual life of the Huron people, including a sweat lodge and traditional medicine. Visit a giant tipi, find out about the different First Nations and learn about the present situation of the Huron-Wendat people.
21:00 Traditional meal
22:00 Native show - The sacred dances and ceremonies were traditionally performed to thank the Creator for the good harvest of wild fruits and corn during the fall season. The Huron-Wendat also performed those dances during special holidays, usually held between the first and the thirteenth moon. At the end of the show, visitors are invited to participate in the friendship dance. That dance was usually performed to strengthen the bonds between different nations.
23:00 Departure from the Traditional Huron Site by bus
23:20 Arrival at the Québec City Convention Centre
Minimum participants required: 35